Polhem at Elmia Subcontractor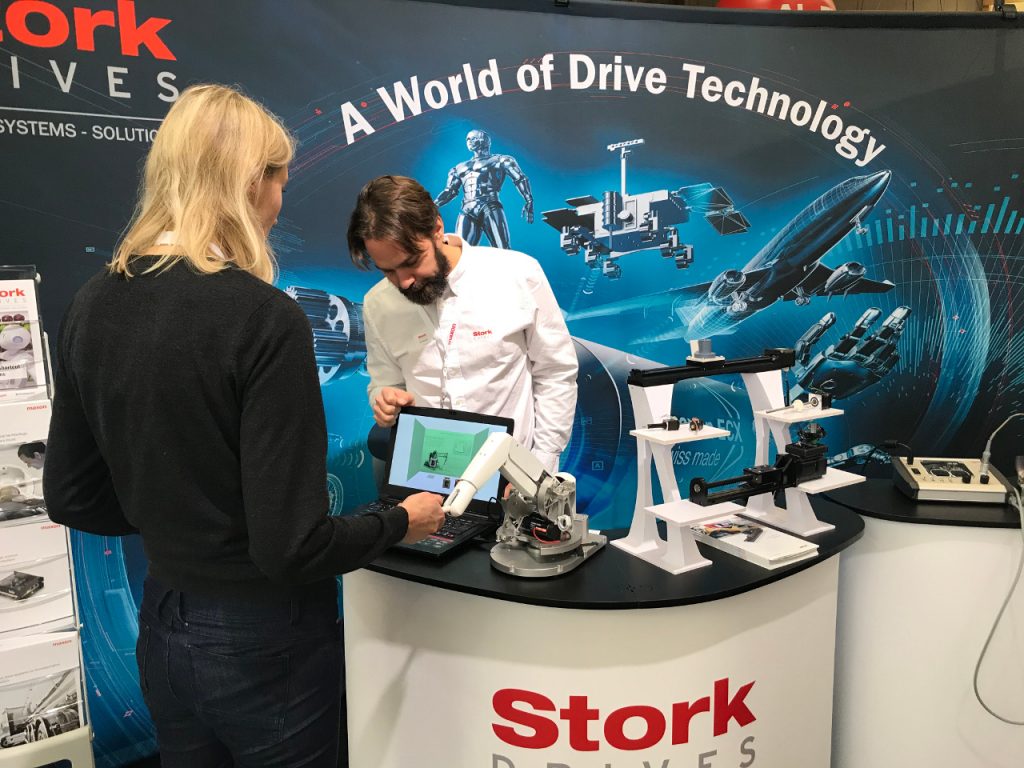 Forsslund Systems office is located in Sundbyberg, in northern Stockholm, and by coincidence you can take a short walk along the lake and arrive at another cool company; Stork Drives. They are a subsidiary of Maxon Motors in Switzerland, which makes the high precision motors  and we use in our haptic devices. Last week they asked if I have something cool to show that they could exhibit in their booth at Elmia Subcontractor, an annual trade fair in southern Sweden. Well, of course I have! So the demo from Tallinn is making another public appearance. If you are there, please come by.
Stork Drives (or actually "DJ Stork Drives") is exhibiting in booth A08:31, November 12-15, 2019.